For those of you who have been with us since our OG print days–thanks for coming on this journey with us. Here's to always designing media for social change 😉
November 3, 2022 New York, NY – Today, we released our very first documentary, Extra Democratic: Solutions Outside of the Ballot Box. Extra Democratic is a documentary short centering around six young organizers in Atlanta, Georgia who are driving real, tangible change outside of traditional democratic methods.
Curating art shows through the lens of American history, creating sustainable fashion to advocate for climate policy, and exploring abolition in regards to our policing system are just some of the ways these innovative activists are taking the concerns of their communities into their own hands.

Extra Democratic challenges the notion that voting solves every issue by itself, and instead amplifies a narrative highlighting a holistic balance between civic engagement and extra-democratic solutions outside of the ballot box. Watch it today.
What will your impact be outside of the ballot box?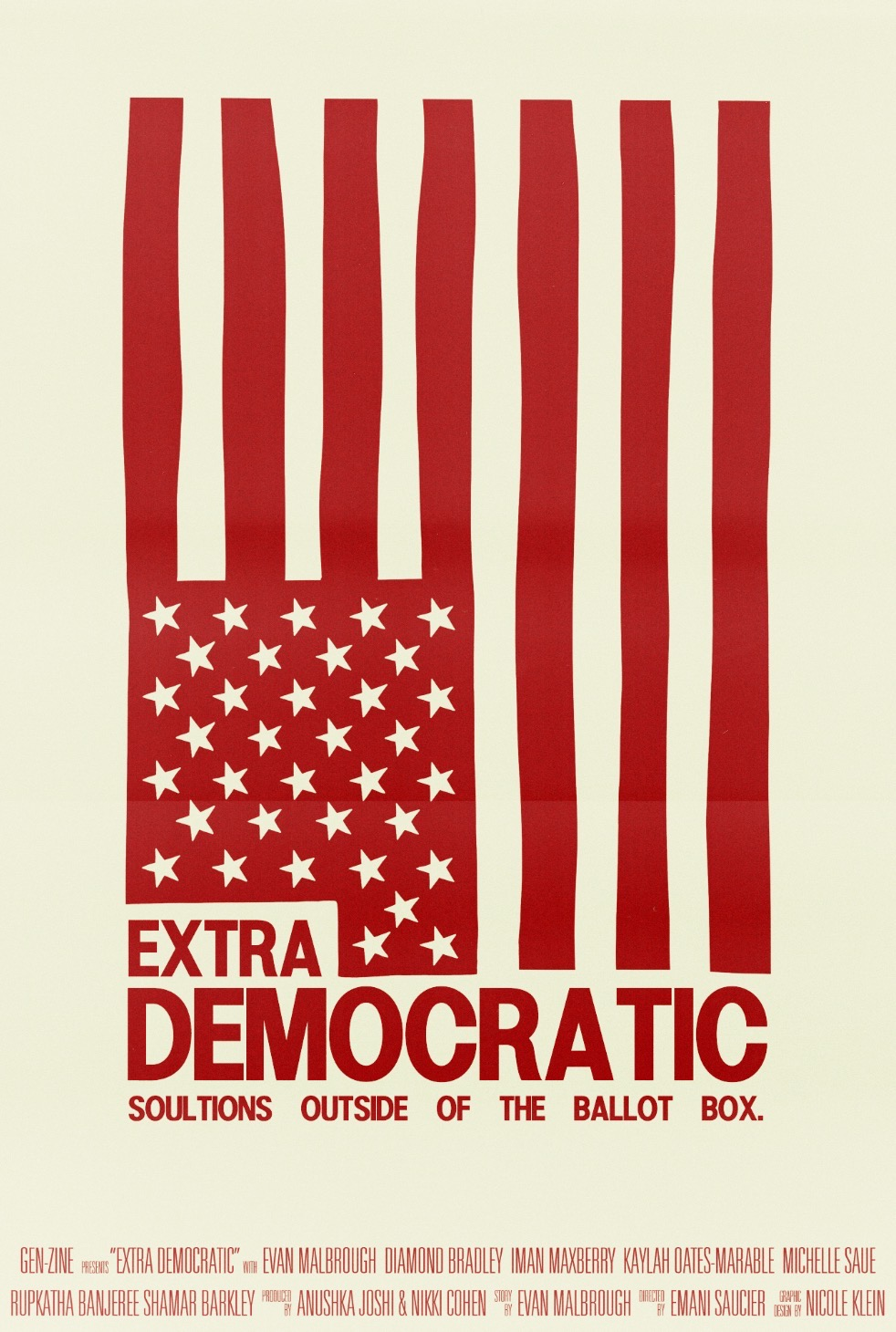 –
GEN-ZiNE is a global grassroots media community for young voices rewriting the future. With an international network of contributors and community members ranging in ages 14-22, we believe that young people are not just the consumers of ideas, but they are also the creators of them.
Saucier Films is a production company with a mission to create high quality content for its clients & partners while mentoring the next generation of storytellers in order to promote accurate depiction on screen for Black and Brown people of color.

Evan Malbrough was born and raised in Georgia where he now works full time as a voting rights organizer. Evan sits on the board of the Andrew Goodman Foundation, where he works to expand voting rights to Georgians, especially Georgia's youth. Evan has also worked in the climate finance movement, working to push banks to divest from fossil fuel companies and capital.