Landing has given us a tool and a platform to finally materialize and design our dream life through vision boards. Originally meant to be an interior design app only, Liz Friedland and Miri Buckland listened to what the users were telling them and in the past year or so the media platform evolved into community-based visual representation boards of creative diversity. Scrolling through the feed you can find birthday party inspires organization boards, fashion trend-based mood boards, comfort characters aesthetic boards, journaling entries, artist lookbooks for fashionista inspiration, and so much more.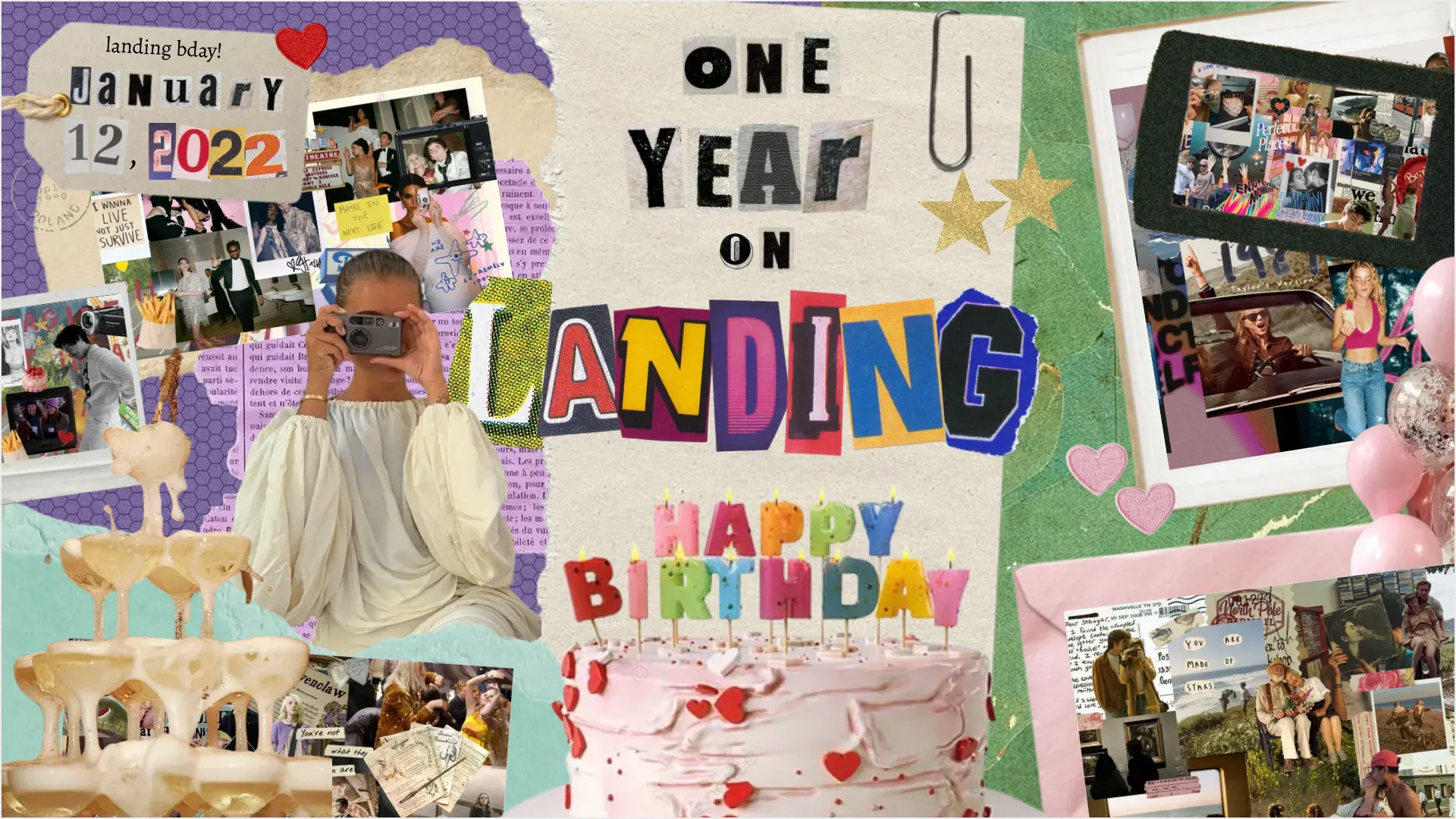 ¨For the last year or so we´ve been building Landing to be this harvest platform for creativity and community,¨ Miri Buckland opened up about the birth of Landing. ¨Originally when we started Landing we were thinking about the problem of creativity in terms of creating physical spaces that you love so how can I as someone who moved into a new empty apartment create to be a space that I really love and that was something that was a real pain-point for a lot of people.¨
Miri shared with us what inspired the creation of Landing ¨Long story short, the throughline I would say of landing from the very beginning to where is now is all about unlocking creativity through community, and it´s like a poor belief that no one is born without creativity but its something that you create and you form and cultivate in community with other people¨
In her own words, the users of Landing responded to the media venue with a rapid desire to express their interest and intercommunication ¨We started creating this mood boarding platform where you could create designs for your space and field the furniture but we built it with the flexibility to upload any image that you want into the mood board. We just saw people creating all sorts of mood boards for fun like vision boards or fashion boards. Overnight Landing became so much more than just about interior design and also a space with so much more social and fun, some people do still use it for practical things but it kind of blossomed overnight into this really different platform and social space¨
According to Bussiness Insider Article about Landing, ever since Landing launched in 2019, 160,000 accounts have been created, 400,000 boards have been made, and 3 million images have been uploaded.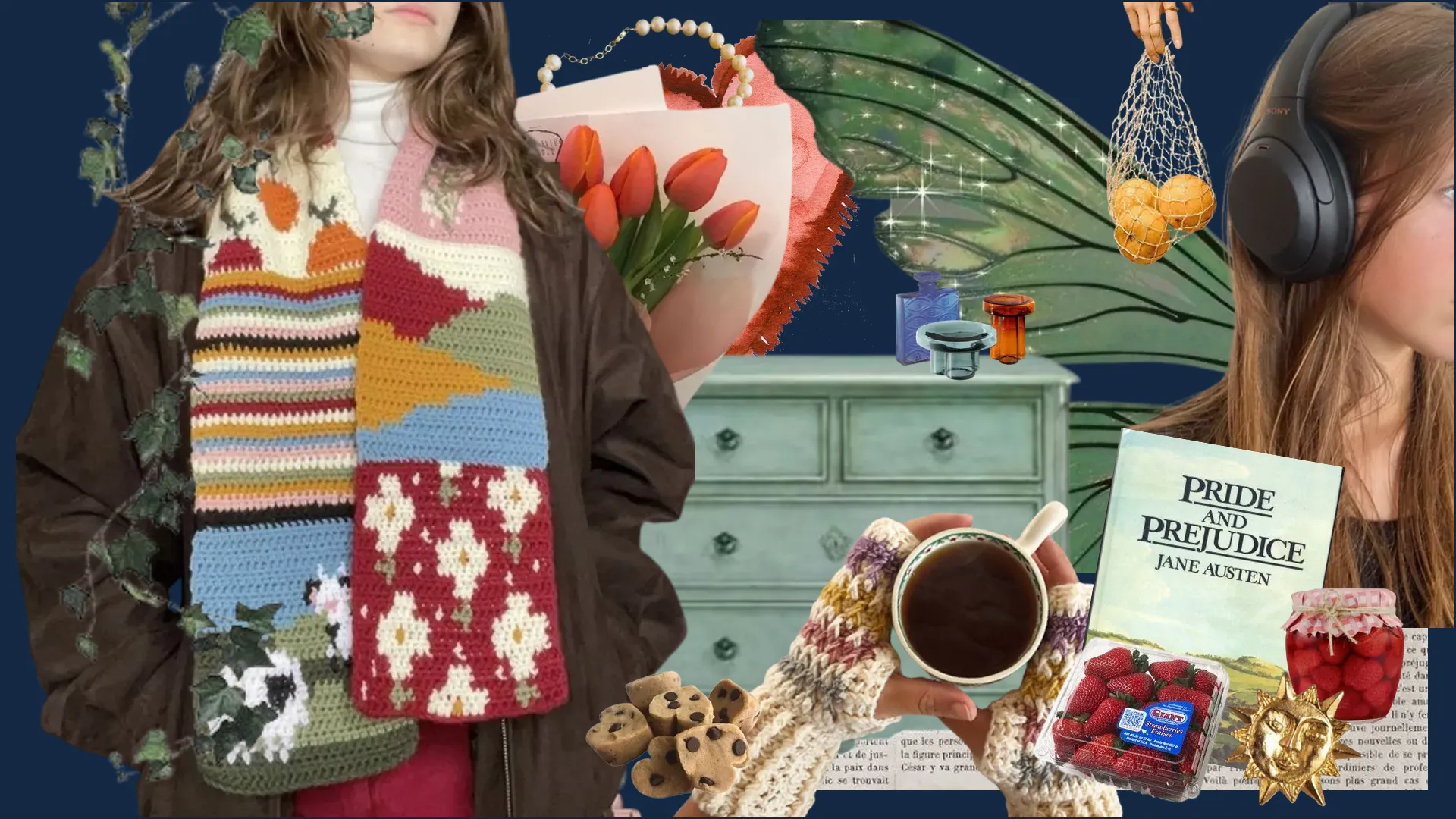 Liz Friedland, Head of Community of Landing, launched the discord community that brings a whole new meaning of collective media to the future of social media. Miri Buckland narrates this event as a positive turning point for the whole executive team. ¨One of the other turning points for us has been also this year the launch of our Discord Community which Liz led. That was when we really started to unlock the core community of Landing and allow people to connect more freely and more deeply and that was the next chapter of Landing where we went from basically just about expressing yourself to connecting with people over creativity and that was what form the third chapter I would say of Landing which is going to be our upcoming in the new year¨.
The users of Landing are allowing themselves to explore creative concepts, interact with new members of the community and create meaningful networking, with the mobile app on the horizon set to launch in early 2023, Buckland and Friedland reflect on what Landing represents for the team and the members of the wide community.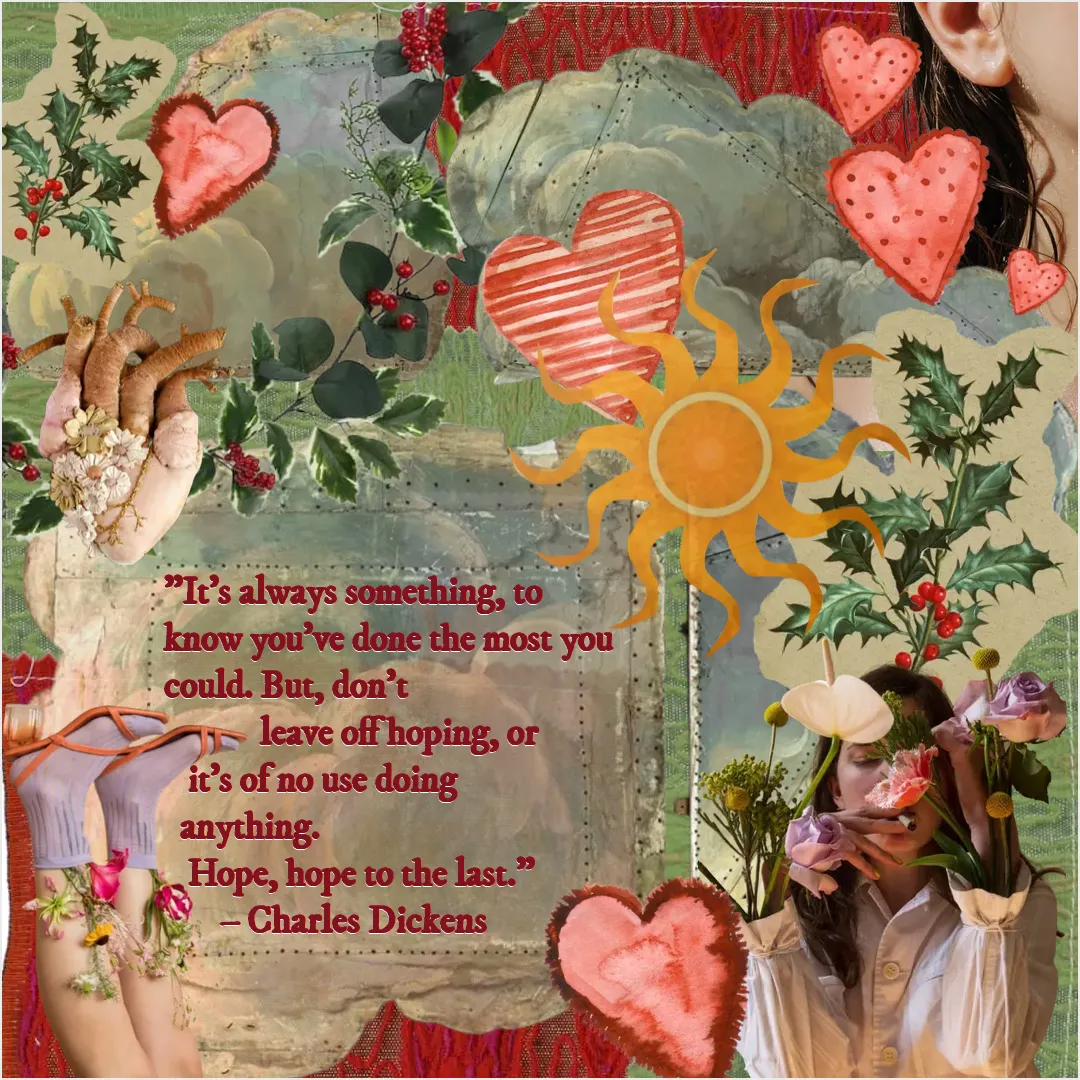 To Buckland ¨Landing really represents freedom to play and create with other people and it represents a welcoming and warm home on the internet in many ways where everybody is welcome to express themselves very freely in a visual way which I think is both playful and different to what you see elsewhere, that to me is a core representation of the people one who are building landing our team but also the community that we are building landing so its a representation to all of us with the welcoming spirit of freedom of expression.¨
¨I would build on what Miri said Landing represents so much to all of us. When we started hearing creators describe Landing as like my safe space or the kindest space on the internet, we hear that time and time again and I think that to me is what really represents especially at this moment people are looking for the first time in my lifetime and probably our lifetimes for a different alternative to their online experiences¨ expressed Friedland about the creator's response that the collective media received back in 2019.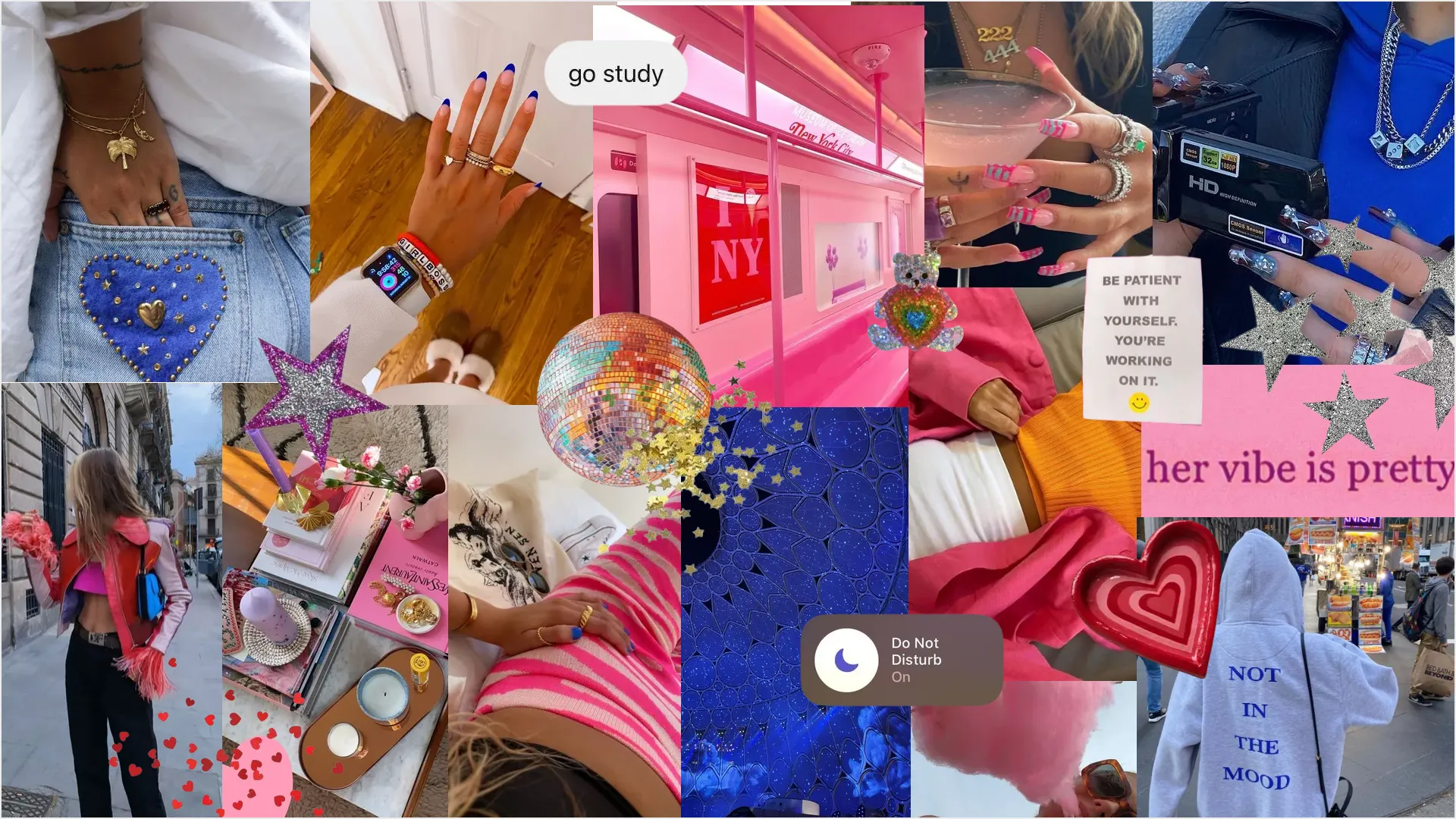 In the past 6 months, Friedland's analysis of the evolving media could define the future of collective and social media, the direction that Gen Z users are discovering with Landing shows the future of socials becoming a niche and interest-based as opposed to network-based ¨I think that Landing has evolved to come to represent an alternative to the existence sort of social media landscape that we think is sort of the direction of the future of socials which is like niche and interest-based as oppose to like network-based and who you know in your own personal network, community over performative nature of social media and authenticity over how kind of social media typically tends to be.¨
Landing was able to show the executive team that the internet creators are looking for something different ¨One of the things that really stands out the most is that it represents a whole that people didn't know that they needed to fill in their lives, a bit of a discovery for people that this type of thing can exist and they can find this type of community and experience online¨ Friedland voiced a fresh perspective.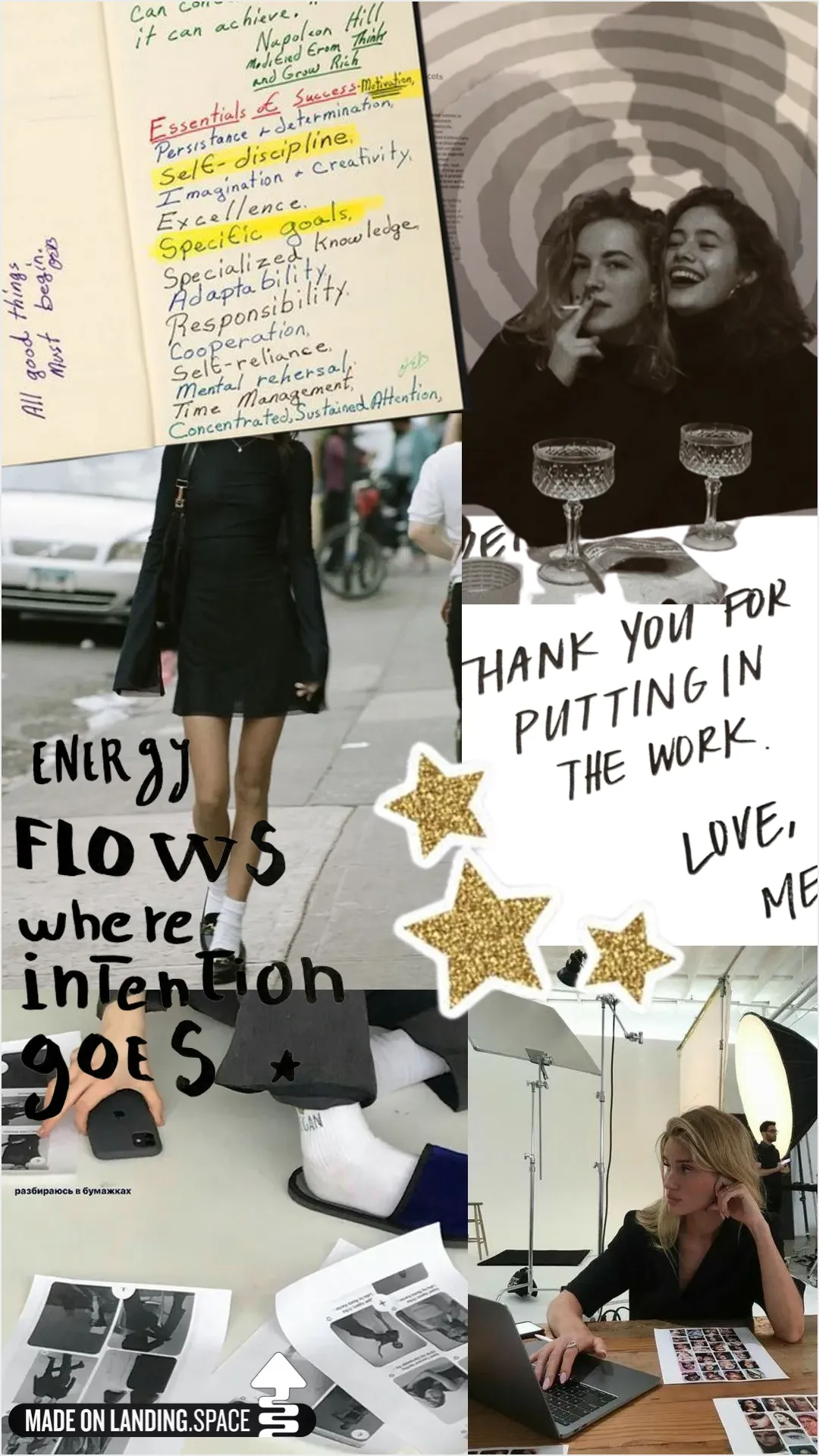 After the increased interest in niche interest, the creators were manifesting in the early days of Landing, why Buckland and Friedland came to the conclusion that it was important to build Landing as a social network and create a strong community?
Buckland believes that the app wouldn't exist today as it is without our community ¨The social piece really came from what our users were telling us or users were saying I desperately want to see what other people are creating here.¨
Friedland shares the origins of the community that eventually grew ¨Perhaps originally it was like a very small community of creators, our first sort of entry into the community as part of Landing where a small community of 30- 35 of our super users at the time enter a slack community with us.¨
Friedland reflects, ¨this was our first fore into the Limelight Ambassador Program and work but this was the first time that we had brought 35 of our community members into one single space, we learned a ton about the fact that this was a community that really meant a lot to them and it was a place where they wanted to build those relationships and make those friends.¨
Neither Friedland nor Buckland expected the platform to evolve from interior design to community-based but there was a sense that the creativity would flow within communities ¨We knew that people would be interested in sharing what they were creating with other people. When you design your home you often are doing that with people you live in or sharing it with friends and asking for their feedback or input. Very early one you could actually collaborate in Landing creation.¨
¨There was a piece of this sort of pandemic that was an important turning point which is literally that people started in 2020 which happened to be as we were pivoting from only being interior design to being a lot of different verticles represented in Landing like fashion or books¨ Friedland shares ¨ There was sort of a confluence of strategy and moments that came together but people were looking for a community in a very different way than they had before and people were finding that community online during the pandemic in new ways, Landing was part of people finding a new type of community and has since carried through.¨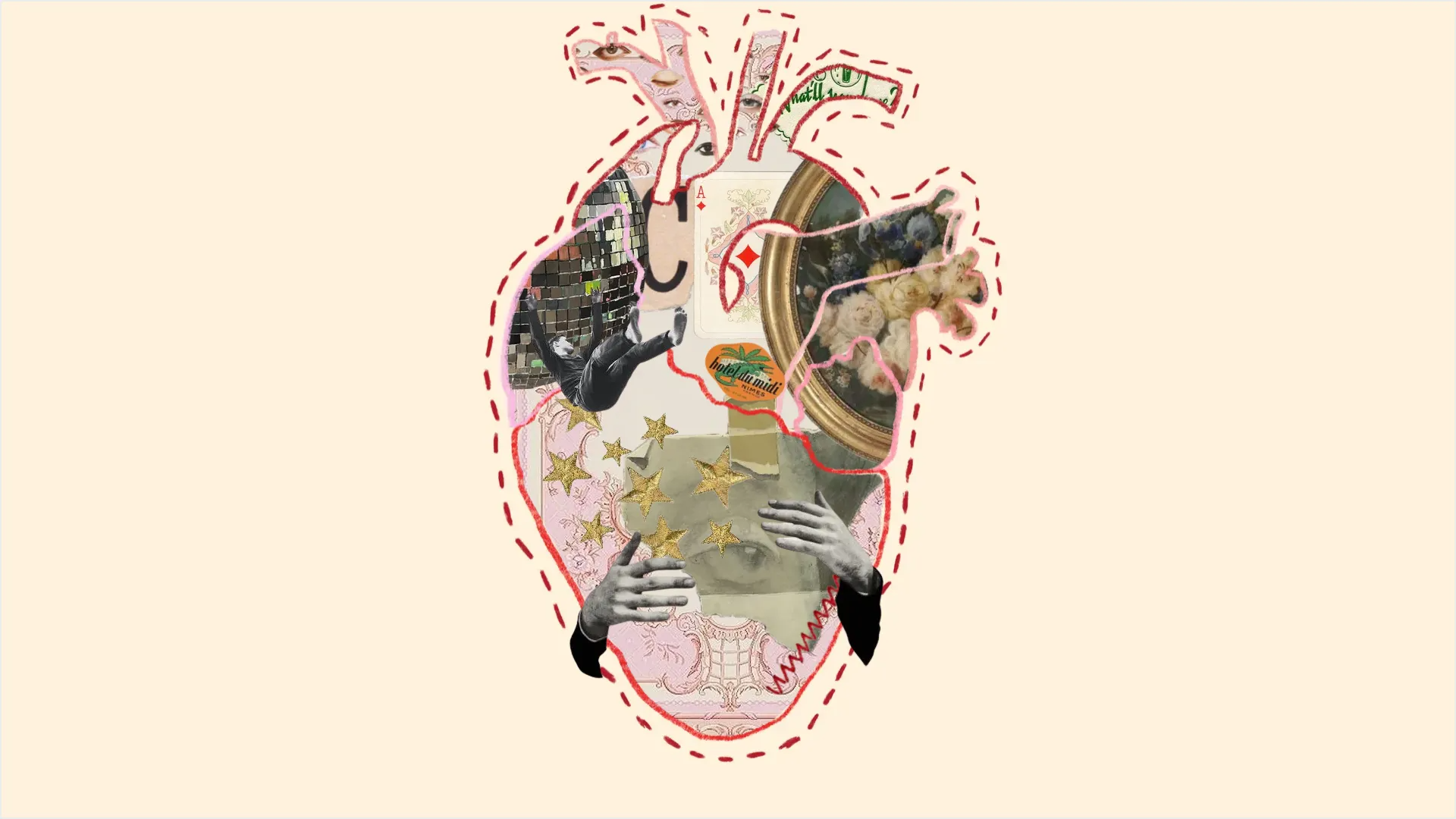 Part of Landing's success across the internet ruled by Gen-Z might be that according to Buckland, the team was always extremely user-focused and user-led from the very beginning. Knowing that a platform had what we wanted to see trending, that fitted everyone and that was in constant positive change helped to make Landing comfortable.
Buckland credits the work that the team put to make continuous positive change possible ¨At the beginning when we were doing interior design we were understanding how they wanted to furnish these spaces when it came to building the social platform, every change of Landing has come through listening and being with our users and I think that that is a really important skill and something to foster into an early team surrounding the humility to listen and the humility to ask the question and not build something behind the scenes but to building it with people who are using it and who want it.¨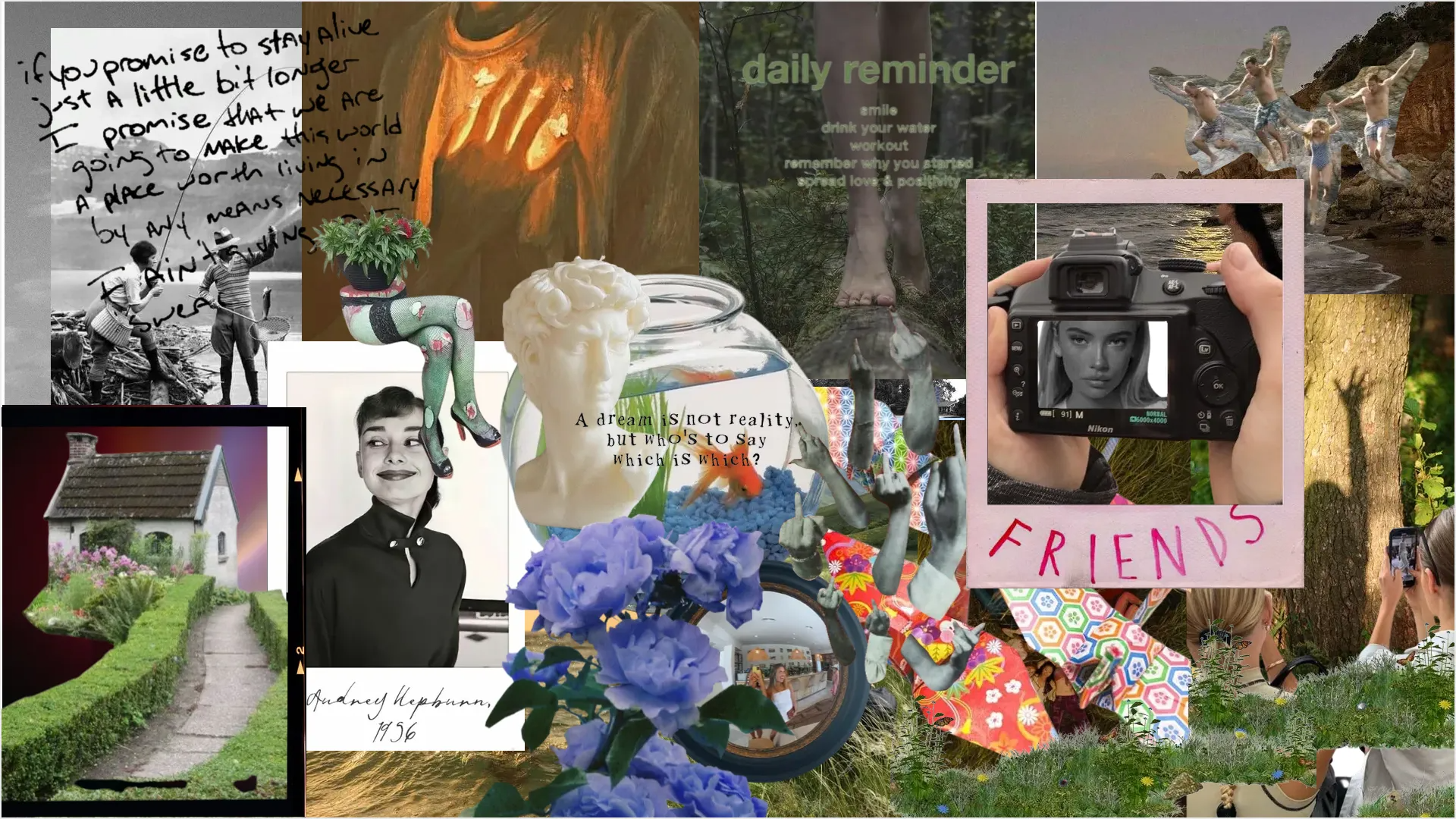 Reflecting on teamwork that effectively performs within Landing, Buckland recollects on the bases of a good user-driven app and the different dynamics it makes ¨That is really cool to be and see that happening within our team where engineerings were on Discord talking about the bugs that they fixed or the new feature they built. Everybody has that kind of sense of building it together and that to me is a much more fun company and team to build than it is for us to build an app by ourselves.¨
Reading and chatting about the thrilling success of Landing and media itself, what comes next for Landing?, and what could users expect with the launch of the Landing mobile app?
The users of Landing spoke up about the desire to transform the desktop version of Landing into a Mobile App to interact more easily. The executive Landing team is now on the edge to launch a Landing mobile app with plenty of fresh features and new visions. Buckland and Friedland shared with us a scoop on what can we expect with this new launch.
¨The goal of the app is all about bringing the magic we've seen of the community on Discord into the Landing experience. As you know so far we have had our web app and Discord where people are kind of connecting and its really about mixing those to 2 things together in our own space¨ Buckland shares the new angle that benefits both versions ¨It's going to have the magic of visuals and the magic of connection all around these niche interest and where we see the future of social media and collective media angle where people are building social platforms together and collectively with a shared niche interest.¨
¨The app is not going to be about board creation, it's going to be about sharing visual ideas and connecting and chatting over them. A selection of different niches¨, Buckland communicated this new feature that is now available for the early access version of the app!
Friedland adds on what Buckland expresses about what the new chapter represents within both sides ¨We are extremely excited to start with a new component of the landing experience on mobile and basically expand the Landingverse as we call it, we had to make a strategic decision about are we going to start with creation on mobile? or are we going to start with something else?¨
¨That was a very hard trade-off in some ways but our team was very guided by users and an understanding of what we wanted to bring into the community actually into the landing experience. Mobile presented an opportunity for us to actually built something different as opposed to just recreating the experience that exists on the web. The 2 experiences are extremely complimentary and one feeds into the other¨
The versions of Landing are fundamental with one another, if you are on the desktop version but feel like you want to explore more niche-specific interests and express an opinion, just go on the mobile app ¨It's very cool that the desktop experience is different from the mobile experience and is just not a copy-paste moment to start. We are very excited that we are allowed to open up another experience within the Landing platform and give people in our team the opportunity to test something new¨ Friedland defines.
Friedland and Buckland portray a meaningful contrast between the two versions but technically speaking, what really makes Landing´s desktop version different than the soon-to-be-launch mobile app?
¨The desktop version I would describe is the place where you could come and create a board, you go there, you go into the studio, you upload your images, you are creating a mood board, and potentially add links to the products into the board. it's all about the creation use-case¨ Buckland points out ¨The mobile app is not about creation, it's about chatting, it´s about connection, it´s about sharing boards that have already been made and discovered. So I would think of it not as like creating a board itself but more of a curation and connection place so more like web-creation, app-curation, and connection, and they kind of work together to bring all three of those pieces into the Landingverse.¨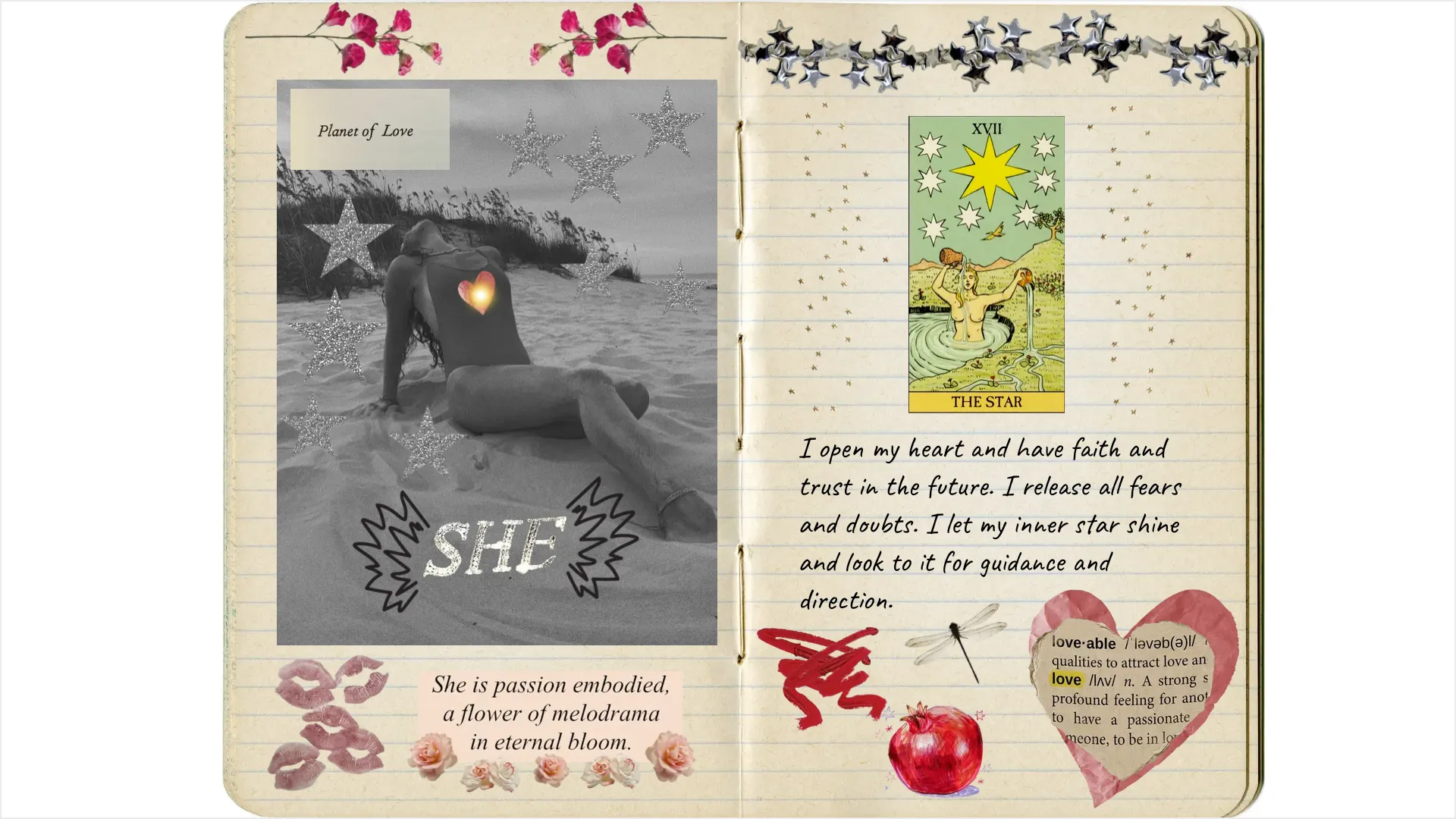 Friedland reveals the relationship between creation, curation, and community, what it really means for a platform to use curation as a powerful creator skill and how is it developing within the Landingverse.
¨Between creation, curation, and community, I think that curation is the one that bridges both in the verse community elements of the web version which is commenting. There is a curation element across both on mobile, curation of like communities around specific niche interests or passions areas and curating content associated with those niches and passion areas and then you think about curation on web which is like being able to add items to the community library and curate items you love and make boards with products that you really obsessed with right know, that is one kind of format. Then people create collections of boards that they love in their Landing account and I think that's another format curation¨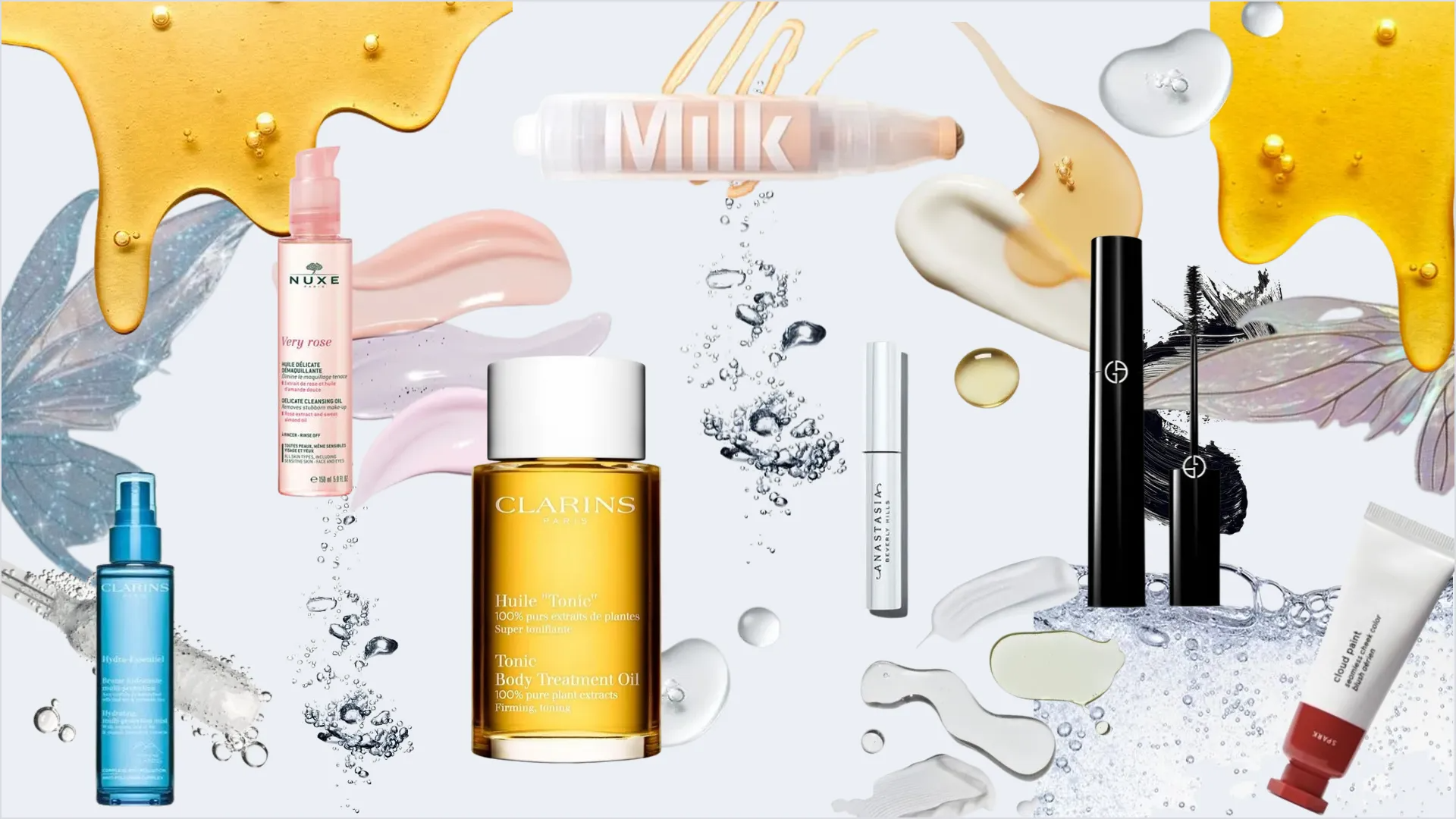 Media is adapting in ways that we didn't even see it coming, ¨They are a lot of different definitions of curation that exist within the Landing platform and I definitely think that we are seeing curation as a general trend so it's not surprising to us to see a lot of other platforms kind of popping up with the idea of curation as a really powerful creator skill¨ Friedland expresses.
Buckland joins expressing how the team has always reacted to the movement of the platform, what where the creators saying and how they wanted to connect, and in what ways ¨We are going to be very much listening to our users and being led by users in terms of what use cases they really want and what they use most and how they find it most valuable. The amazing thing as you know we are testing it with our Limelight ambassadors in like the earliest meetings and that's really cool because you get to see how they are using it and we can be very flexible and adapted based on it, that's how we always built things, reacting quickly and listening really hard.¨
¨The most exciting thing to me is that we have all these hypotheses of how people are using our app and how they are using it in conjunction with the web and what we get to discover is how that actually plays out¨, Buckland reminiscences.
Along with the hundred users of creators on the platform, there's a diversity of originality all with different angles, but what if I'm not as one can say ¨creative¨ or an ¨artist¨, In what ways Landing can be used other than vision boards or mood boards?
¨It's so much more than that, especially this month when we see so many people creating their vision boards and that's amazing but they are so many thousands of different niches on Landing where you find hundreds of people making boards around whimsy goth fashion with all the links you need and that's the coolest part¨ Buckland analyzes the identity creators are showing to the world ¨People can come to landing and breast these real niche corners of themselves and their interest and identity.¨
Buckland and the executive team realized that trends were emerging in Landing even when they were not trending worldwide ¨A very cool thing that we see on Landing is that we start to see trends trending in Landing before they are really trending anywhere else so from what people are searching for or what people are creating around we can start to see the seed of these trends like Wednesday popping up or Coquette fashion in our feeds super quickly and that interesting because it gives us a lot of powerful information in terms of how we can create these spaces for people to connect through with things that they are only realizing that they are really excited about.¨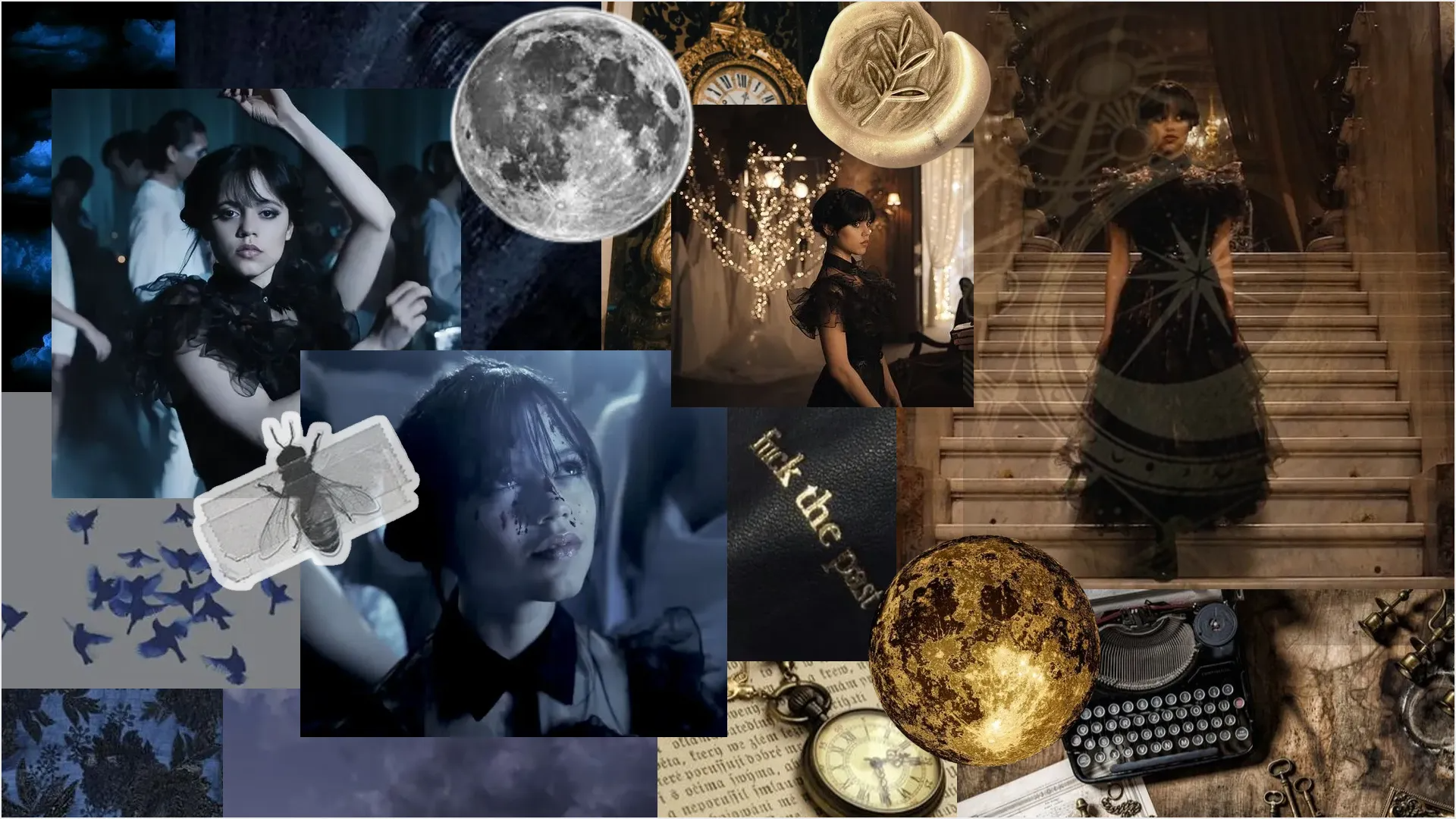 Coming from being a Landing user and Limelight Ambassador, connecting through interest I wasn't even aware that I could have, fandoms I recently joined because of the fandoms presence on Landing or even small business products or brands I follow because they were linked on a board makes the experience richer and it´s fresh to explore new trends. Like Buckland describes, on the feed, there are seasonal outfits coming up like Christmas outfits, and spring fashion.
¨We also see playlist and music boards, book boards or a to-do read list or beauty favorites, we see some routine focused boards describing some favorite things to do or cozy seasons inspire boards¨ Buckland shares.
Friedland expresses the other elements the platform has developed that enrich the drive of Landing ¨We are excited to see elements of shoppeability within Landing, number 1 is creators pulling to products that they love from their board and it's like a very organic way of making a product recommendation, people look out for books or musicians, albums and playlist that they love.¨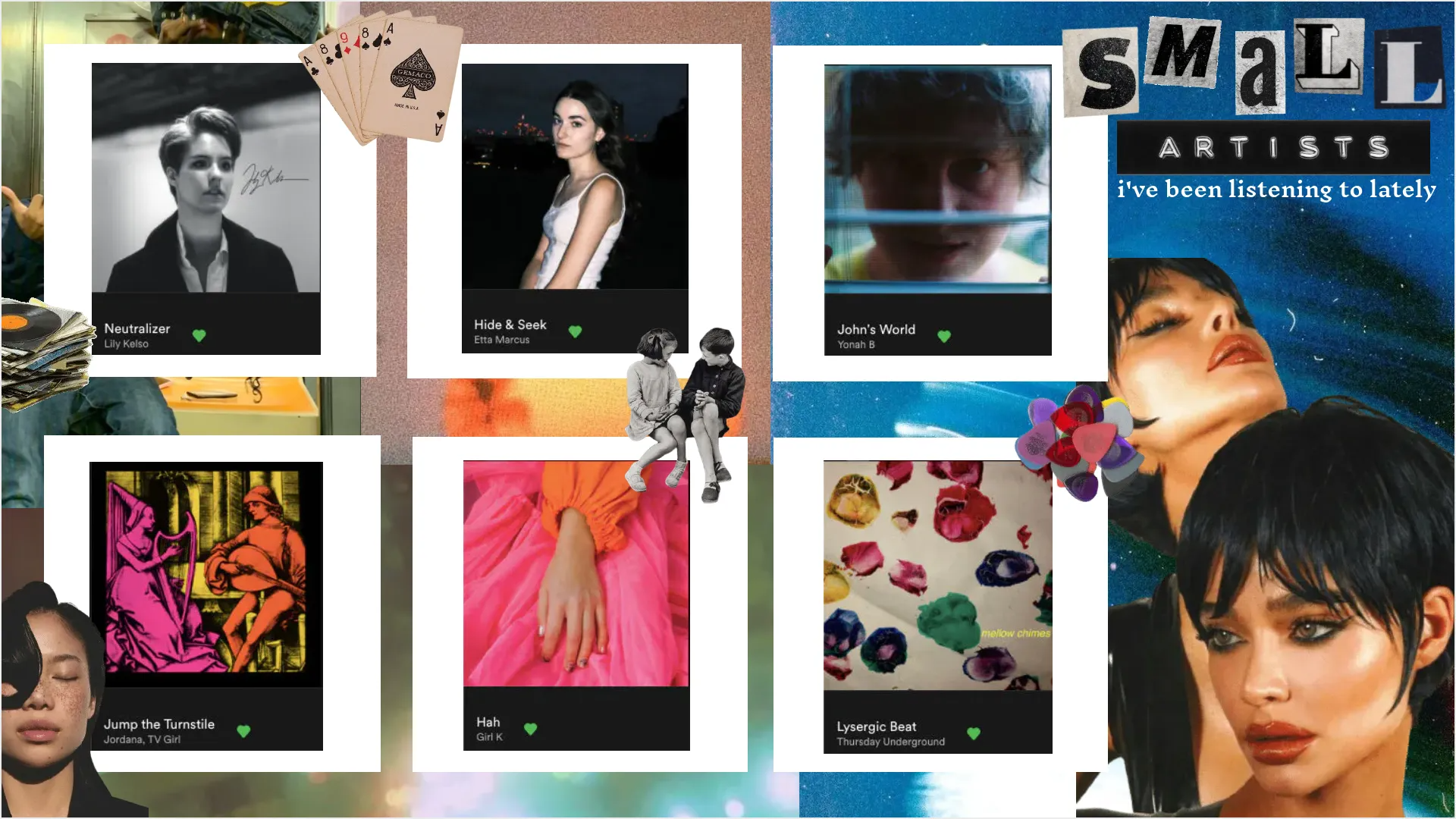 ¨We have a handful of brands and small brands that we have seen pop up on Landing that in some ways use it as a new and creative visual storefront for their products or store so that is really exciting and we love finding people that are using it that way and learn more about them¨, Friedland narrates amazed by the business creativity that pops up on Landing.
With the emerging upcoming trends and the public response, Friedland shares an element that she is curious to see where it goes ¨Landing is a very cool tool to create user-generated content (UGC) and I think you are seeing a rising (UGC) as a trend within brands and how they are trying to represent themselves on the internet, so I definitely think there's a dare dare for people who are these beautiful creators on Landing and who are making insanely, talented, artistic, beautiful boards and that may also include products or brands they love like, there is a potential world where users explore UGC pathway.
Looking at the future of media building up within Landing, the community has been a huge part of that process and with that, the Limelight Ambassador program (LA), What effect does Limelight Ambassadors' contribution have on Landing´s growth? Do they motivate or stimulate it?
Friedland opens up with how was the growth of the program from then to where they are now ¨Our LAs are the heart of the community, and we are really excited, we started with 30-35 back in October 2021, and then we added another cohort in June of 2022, we recently expanded and we have about 90 Limelight Ambassadors which is extremely excited, they are from 29 countries all over the world, they range in age and identity but they are just absolutely incredible.¨
¨Our LAs just get it, they believe in the vision and understand why we are trying to build what we are building and they've had a formative experience themselves on Landing, very passionate about translating that experience to other people within the Landing community. The number 1 thing that they do that helps support the overall growth and health of Landing is engage in the community that we do have because, again, there is this magical moment when you post a board and somebody leaves a comment and you feel god or you enter the discord for the first time and a LA welcomes you personally into that space¨ Friedland voices ¨They are just so passionate about upholding the culture and the community, the values and creating that really warm welcoming inclusive space and when you can create that for other people, of course, they are going to much more likely share about Landing with people they know because of their delightful experience.¨
¨Many of our creators not only our Limelight Ambassadors but many Landing creators also share about Landing in external channels whether that's on Instagram or Tiktok and that's also extremely impactful for u, that kind of organic sharing because we are a small team and small platform, we want to be growing with people who believe in what we believe. There are many ways that LAs can impact the overall growth and success of what we are building¨, Friedland shares with a sense of pride.
¨One thing I liked to add is that Limelight Ambassadors really play a crucial role in helping us grow in the right way and with the right community values and with the feeling of Landing parts down from like the user to user. There is a lot of Landing that's about the culture of it and the welcoming spirit and the feeling that everybody can come to be themselves and our Limelight Ambassadors is a really cool part of making sure those feelings and culture that we cultivated for ourselves from the very beginning can scale and be applied and continue to exist in a very intentional way with a much bigger userbase too, as we continue to grow they do the amazing work of making sure that Landing stays what we all wanted to be as a community in terms of culture and values¨ Buckland ends with an amazing awareness of what LAs are doing for the community as well as for Landing.
Landing has grown into an amazing space that we didn't know we needed, a digital space that is warm and positive with originality and creativity coming out in every direction. The future of media is going to be something we are eager about, and not frightened of, thanks to Landing, we can get an idea of what's coming.
Don't miss the full and powerful spirited interview with Miri Buckland and Liz Friedland on Youtube!