Join us as we discuss growth in the music industry, ways to find new music, upcoming live DJ sets, and more. To anyone interested in electronic music, I strongly recommend you check out Lorenzo and Show and Tell. To those who are not already fans of house and techno, I guarantee Lorenzo and Show and Tell will change your mind!
Niki Winston: For those of us who don't know you, please introduce yourself.
Lorenzo Luaces: My name is Lorenzo Luaces. I was born and raised in Miami, Florida. I left Miami after high school to pursue my undergrad at USC and graduated in the Spring of 2022 with a degree in Business Administration. I picked up DJing around my sophomore year and have been doing it ever since. Most recently, I started an internship at Bullitt, a booking agency for house and techno DJs, and I am also working on a project I started with my buddies called Show and Tell.
NW: Can you tell us a bit more about Show and Tell?
LL: We started working on Show and Tell in the Fall of 2021. The idea started because when I would go home to Miami during summer break, I found there were a lot of venues where someone like me who was just getting into DJing could go and experiment, craft their sound, and learn to play in front of crowds. LA doesn't have much of a scene for the up-and-comers, so I went to my friends Rory, Macallan, Will, Sean, Ben, and Pat with the idea to start throwing our own shows. As a group of guys who love live electronic music, we all jumped at the opportunity to curate our own events. To date we've produced two of our own shows and sold out both. The Show and Tell DJs have also gotten booked for multiple club gigs and we are now starting to host our own club nights where we bring on local talent. Nonetheless, the brand is still in its infancy but the sky's the limit for what Show and Tell can become.
NW: When did you know you wanted to pursue music?
LL: Well I grew up around the music/entertainment industry so I guess it was always in the back of my head. Then I got to school and started studying business and quickly realized I didn't want to go the classic finance route, but I still didn't know what I wanted to do. Fast-forward to sophomore year, we got sent home for online school and I got a little DJ controller to mess around with and kill time. I ended up catching the bug for it and by the time clubs in Miami started opening again I was good enough to start playing in front of crowds. Through playing gigs and meeting people from the industry I got to see the different kinds of professions you can pursue in music, and it became pretty clear to me that this is what I want to do.
NW: What is the most challenging thing about being a DJ?
LL: The hardest part for me has been finding my sound. My music taste is pretty all over the place, so crafting a sound where I can bounce between genres and still have my sets be cohesive has been difficult. Another difficulty in my experience has been getting the right gigs. I started DJing in college so I mostly played for college students, and the music I wanted to play wasn't digestible for the majority of them. The college scene revolves mostly around tech house and the kind of music that has big energetic drops, hands in the air the whole time, etc. Although I can still enjoy that music in small doses, I grew out of it pretty quick. The music I've grown to enjoy the most and want to play in my sets is deeper and more groove-focused (for the most part). Although there are still some big drops, it's designed for an audience that can really listen and appreciate the subtle changes in the music. So getting gigs where I can play that music took a while.
NW: Where do you find your music?
LL: I get most of it from digging through Spotify. Its such a good platform for music discovery and keeping up with what friends are listening to, and in my opinion it has a better interface than other streaming platforms. I listen to my discover weekly and release radar religiously and at this point it's very curated towards my taste, so I get some great finds from there. I also keep up with new releases on Instagram, Bandcamp, and Beatport.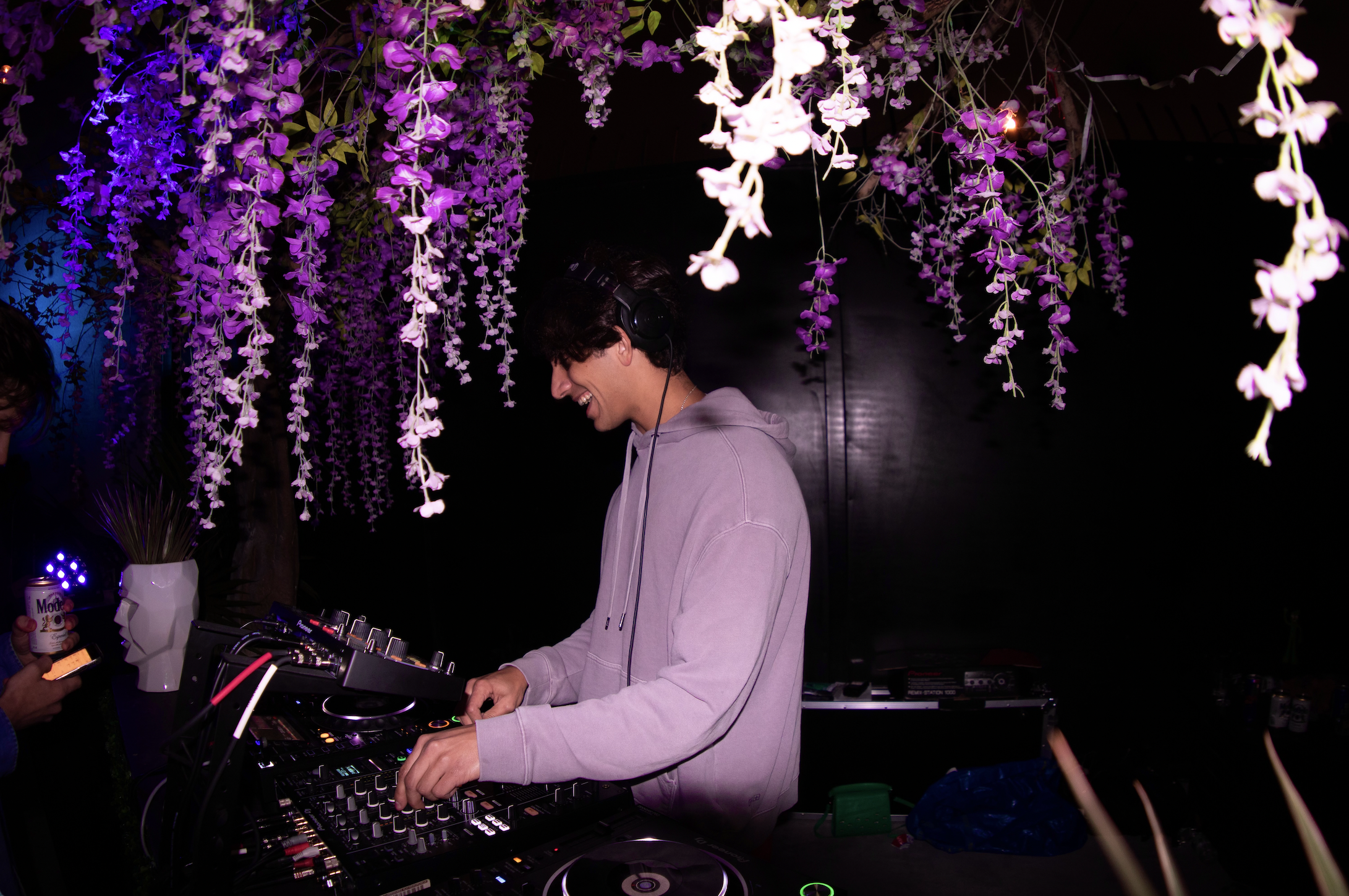 NW: What advice do you have for anyone who is trying to launch their career as an underground electronic DJ?
LL: I think one of the most important things is doing your homework. Being educated about the scene and able to have knowledgeable conversations with people in the industry distinguishes you as someone with genuine love for the music rather than someone who's DJing because they think it's cool or will get them girls. If you don't know about the history of the scene and aren't tapped into the culture, it's going to be a lot harder to gain respect from the community.
Another huge thing is being original. It isn't difficult to plug in at a club and play music from the Beatport Top 10 or songs that you know the crowd wants to hear. Getting a crowd moving to music they've never heard is the real test, so find your own music. It can be a tedious process that sometimes doesn't yield great results, but the alternative is sounding like any other mainstream DJ which is definitely worse.
Lastly, making the jump to producing is how you really distinguish yourself from other DJs. I haven't taken that step yet but I hope to in the near future.
NW: How do you define personal success in the live music world?
LL: I want to preface this question by saying I've only been a part of the live music industry for a couple of years, so I wouldn't necessarily know. That being said, to me, success in the live music world is when you start adding something to the scene that really resonates with people. For Show and Tell, although we've had some small successes so far, I would consider it a big success when we have a community that enjoys our shows and the music we curate so much that they will come to our events regardless of who is spinning and know they will have a good time. This is what Link Miami Rebels has done so well with Club Space in Miami and something I definitely want to emulate with our brand.
NW: Are there any upcoming live music performances that you are excited about?
LL: Keinemusik at Gin Ling Way on September 24 and WhoMadeWho on October 8.
NW: What are the top three songs you're listening to these days?
LL: My top three is constantly changing but right now I would say Crème Brûlée (Biesmans & Mala Ika), Pillowtalk – No Sleep Mix (Troy Kurtz, Lubelski, Danke) and Gold & Green (Trey Mirror)
NW: Is there a DJ you look up to?
LL: Adriatique. They are super talented producers, insane DJs, and have that diverse sound that I'm aiming for in my own sets.
NW: How can we keep up with you and the rest of Show and Tell?
LL: Personal IG: @lorenzo_luaces
Show and Tell IG: @showandtell
Show and Tell DJs: @rorbot, @mflaver, @willfog81, @ruizzle
Show and Tell Creative Director: @patoreally
NW: Do you have any upcoming shows?
LL: On support duties for Max Chapman on September 23 at Le Rouge in Miami. If you are in town pull up!