"Soon as they like you, make 'em unlike you."
Ye, formerly known as Kanye West, rapped these words in his 2013 song "I Am God". Strangely enough, the lyrics he wrote nine years ago describe the current shift in his previously booming career to sudden unpopularity due to his anti-semitic and racist remarks he spewed in October. His empire has rapidly hit rock bottom due to his insensitive tweets and blatant misuse of social media platforms.
Ye was a talented musician with immense popularity, which makes it hard to believe he is now canceled by his once-admiring fans. His swift transition from a lucrative hip-hop producer to a Grammy-nominated gospel artist and fashion icon shifted culture and made him worth over a billion dollars. Unfortunately for him, most of the fame and following he acquired has disappeared in the blink of an eye as a consequence of his actions.
Though Ye may be a universally recognized "King of Rap", his fans are not letting his comments slip under the radar, and his reputation may be unrepairable. With more people actively advocating against racism and discrimination, and the Black Lives Matter (BLM) and Asian-American Pacific Islander (AAPI) movements gaining traction over the last few years, comments like Ye's no longer fade into oblivion. Companies such as Adidas and Balenciaga are well aware of this, and have disassociated themselves from the rapper's plummeting career.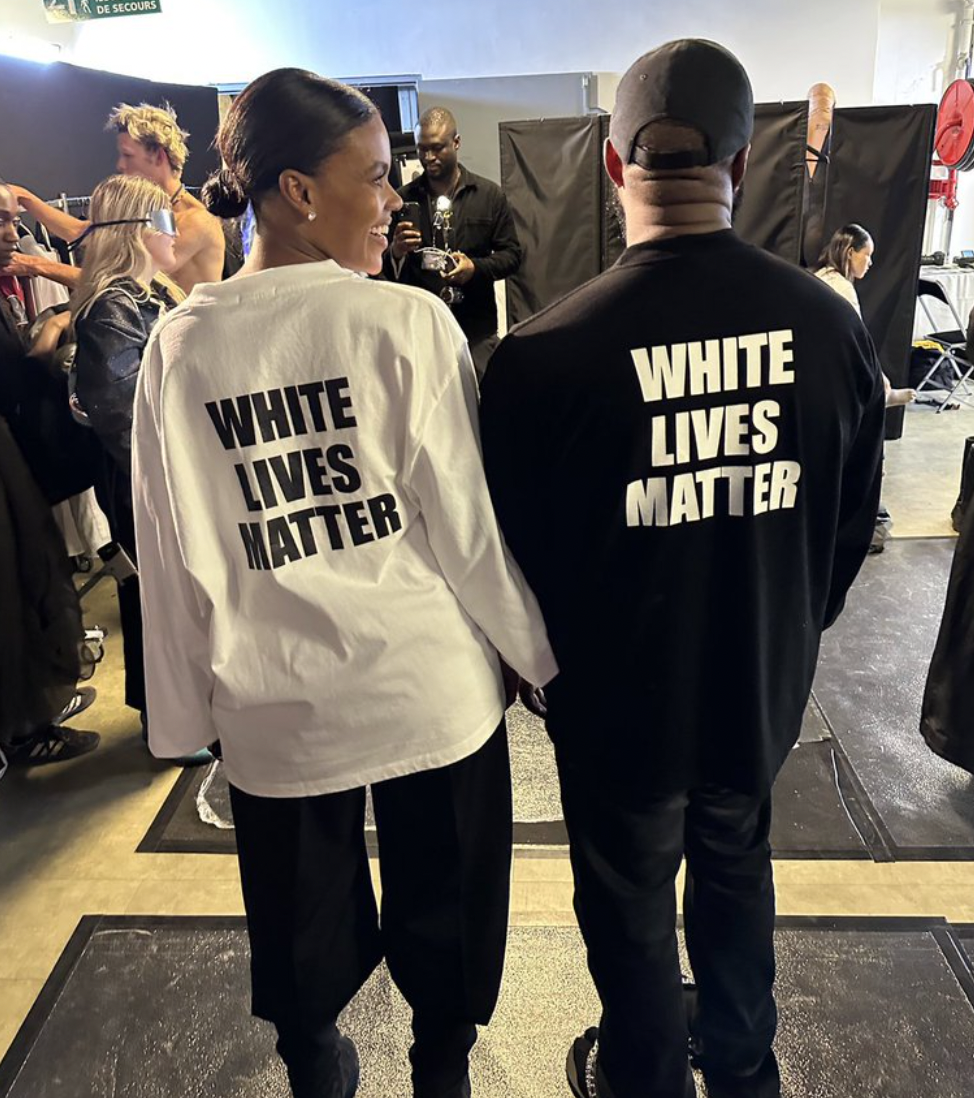 Ye started facing backlash after wearing a "White Lives Matter" t-shirt to Paris Fashion Week. When asked about his intentions behind the shirt, he simply stated that he thought it was "funny." Afterwards, he posting screenshots of texts allegedly with Sean "Diddy" Combs on Instagram, making the claim that Combs was being controlled by Jewish people. When Meta took down his post, Ye turned to twitter to make more antisemitic comments against Mark Zuckerberg and Jewish people. "I'm a bit sleepy tonight but when I wake up I'm going death con 3 On JEWISH PEOPLE," Ye wrote in tweet that has now been removed by Twitter. He then proceeded to say he can't be antisemitic because "Black people are actually Jew[s]." Later, Twitter and Instagram banned Ye from their platforms.
John Legend and Lizzo were among the first to call Ye out for his antiSemitic comments, saying that any form of bullying is "unacceptable." Even Kim Kardashian, Ye's ex-wife, broke her silence on the matter, stating in a tweet that "Hate speech is never OK or excusable." Though many have criticized Ye for his careless comments, it doesn't even spark even a sliver of remorse in the rapper. He even went as far as to say that he "doesn't believe" in the term antisemitism.
Later in October, Ye appeared on the Drink Champs podcast, where he was asked whether he regretted his "death con 3" comments: "No, absolutely not," he said. "I fought fire with fire. I'm not here to get hosed down." He did say, though, that he was "sorry for the people that I hurt" and the "confusion that I caused".
Because Ye was diagnosed with bipolar disorder in 2016, there remains question of whether it makes sense to shame someone struggling with such severe emotional swings. David Schwimmer, Friends star, says that regardless of Ye's mental state, the comments he made are still just as much hate speech: "If we don't call someone as influential as Kanye out for his divisive, ignorant and anti-semitic words then we are complicit, " Schwimmer posted on Instagram, making it clear that he would not dismiss Ye's comments.
The real impact of Ye's comments were demonstrated when a white supremacist group showed up at a Los Angeles motorway with signs in support of his antisemitic comments, one reading "Kanye is right about the Jews." The Anti-Defamation League states that there were photographs circulating on social media with the supremacy group doing Nazi salutes behind the banner.
Most shockingly of all, Adidas, one of Ye's major partners, has since terminated the production of Yeezy shoes. Adidas is expected to lose out on €250 million in profits this year due to the severance. With the Yeezy contract no longer entertained by Adidas, Ye's net-worth fell from $2 billion to $400 million overnight.
The question remains: will Ye really be canceled? We live in a time where bad behavior, especially by celebrities, is condemned and leads to collective outrage from the public. But can we assume that Ye's career has crashed and burned? Our world moves quickly from controversy to controversy, and as strange as it may be, there are plenty of people out there who believe that the rapper's comments are rooted in facts. Social media sites such as Instagram only foster a fake intimacy between fans and celebrities, and some of Ye's loyal supporters may fall for his desperate posts about how his life has been destroyed by one tweet.
Ye has certainly made history, for better or for worse.